Meet Our Practitioners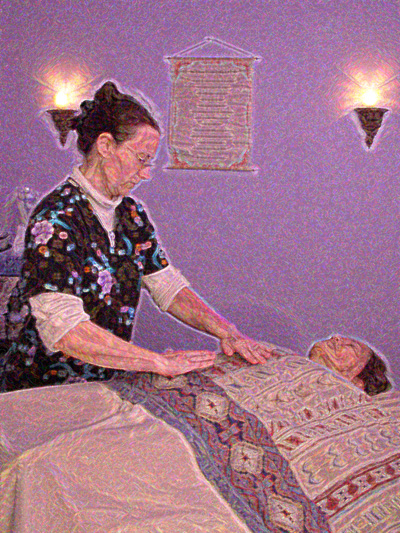 Lora Russell
508-303-5086
Licensed Massage Therapist (LMT) since 2003
Reiki Master (RM) since 2000
Certified Reflexologist (CR) since 2003
Spa Therapist since 2003
Diplomat of Homeopathy (Bach Flower Concentration) (dHom) since 2006
Certified Marconic Energy Practitioner since 2017
Lora's Hours
Tuesdays: 9:30am-6:30pm Wednesdays: 9:30am-6:30pm Fridays: 9:30am-6:00pm

Please note: until further notice Lora will not be seeing any new Male Clientele.
We apologize for any inconvenience.
Lora Russell, LMT, RM, CR, D. Hom has been an active advocate for modalities of alternative health care for over 10 years. With an Associate in Science concentration in Complementary Health Care (MWCC- 2003), a Reiki Master (2000), a certified Reflexologist (2003), a Massage and Spa therapist (CMS 2003), and a Diplomat of Homeopathy with a concentration in the Bach Flower Remedies, she continues her studies in whole mind, body, and spirit care. She has provided professional services to clients since 2003 at locations such as: the CMS Pain Free Clinic in Spencer, MA; and Phaidra Nails Salon in Southborough MA- opening her own practice, TherapeutiCare in 2008. She supervised and instructed students at the Central Mass School of Massage and Therapy, also located in Spencer. She encourages her students and clients alike to follow their inner truth and to use her knowledge to help them find and maintain their well-being.
A Personal View- Lora
My technique is therapeutic in nature and tailored to the specific and individual needs of my client. From general Swedish relaxation massage to a specialized form of Deep Tissue known as Precision Therapy, I match my pressure and techniques to what your body needs.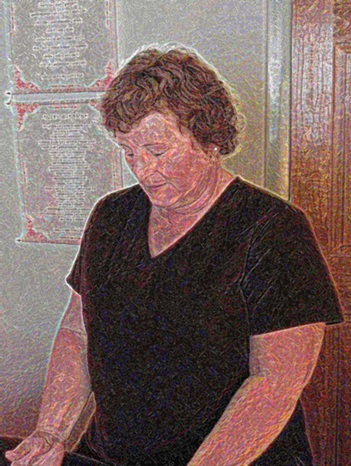 Donna Jacobsen
508-303-5086
Licensed Massage Therapist (LMT) since 2006
Reiki Master (RM) since 2012
Certified Reflexologist (CR) since 2006
Registered Nurse (RN) since 1983
Donna's Hours
By Appointment Only
Monday thru Thursdays: 6:30pm-8:00pm; Fridays and Saturdays available upon request
Donna Jacobsen LMT, CR, RM, RN BSN has been a health care provider for over 30 years. She has taken a path into Alternative Health & Therapies, but continues to maintain an active nursing license. Donna has been doing massage at a salon in North Grafton (Hue & You Hair Salon) since 2006. She worked at the Pain-Free Clinic in Spencer, MA from 2006-2010 doing massage and reiki. She also taught massage at the Central Mass School of Massage and Therapy in Spencer, MA.
A Personal View- Donna
My technique is therapeutic in nature and specific to the client's individual needs. Promoting relaxation, reducing muscular tension and leaves you with an overall sense of well-being. I encourages my clients to listen to their bodies and take care of themselves in order to maintain a healthy balance between body, mind and spirit, and improve one's quality of life. People forget how to slow down, take a deep breath, and just breathe!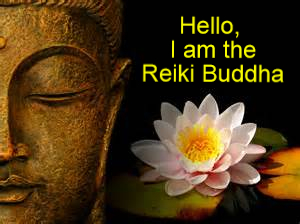 Lora brought me to TherapeutiCare
to bring peace and hope to others!
I sit on a shelf in the office, waiting for others to come visit me.
Beside me stands a bowl of glass stones.
If you know someone, please don't forget yourself,
who needs a bit of energetic help in these times of uncertainty,
Please pick a stone,
add their name or initials to the flat side,
with either the Silver or Gold marker provided.
Sitting at my feet is another Bowl.
Into this bowl, place the stone.
Donna and Lora fill this bowl with Reiki,
sending Reiki Energetic Blessings to each person on these stones.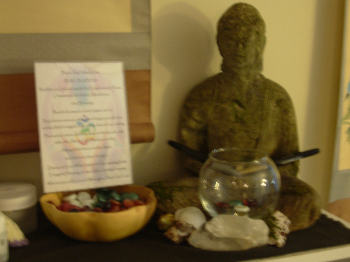 Please come visit me.
I am here to help ease your hurts, your fears.
I am here to instill a little wellbeing and happiness.
I am here to offer you Reiki Blessings and Peace.
I am here for YOU!
I am waiting...